Calendar: : Celtic Christianity with Kevin and Rose Sambrook (Individual)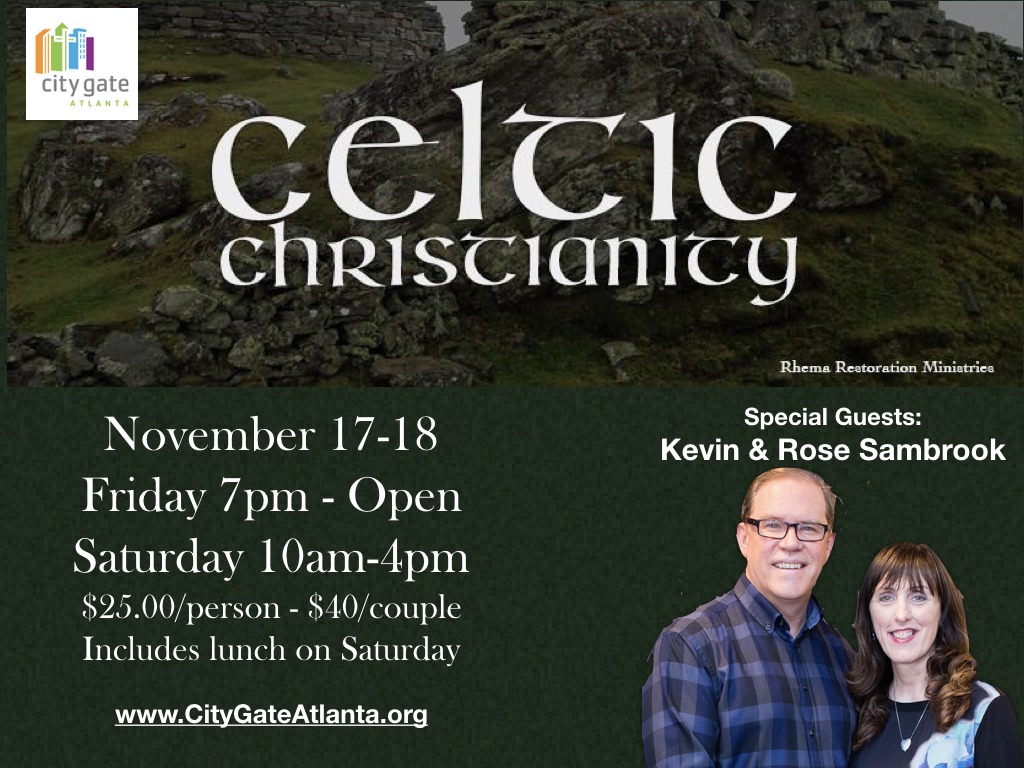 Friday night 7pm Worship & Introduction to Celtic Christianity
Saturday, 10am - 4pm, Celtic Christianity Course
$25 registration, includes lunch, until Nov 10.
$40 for Couples (See Separate Registration Page) Click here for couple registration
Price will increase to $30/per person and $50/per couple on Nov 10.
This course has been developed by Kevin Sambrook over the course of years of study and revelation brought forth through Holy Spirit. The Celtic Church, as formed through Patrick apostle to Ireland and those who followed after him such as Aidan of Lindisfarne, Brendan of Clonert, Bridget of Kildare, Columba of Iona, Hild of Whitby, Kevin of Glendalough, David & Non of Wales, to name a few.
The Celtic Church has been referred to as the "last outpost of the early apostolic church" continuing on in the fullness of the authority of the Word of God, the power of Holy Spirit, the equpping of the saints for ministry, with signs, wonders, and miracles following.
Come join us for a time of learning to stir up the purposes of God for this generation to see the fullness of apostolic Christianity restored in our day.
Registration includes lunch.
LOCATION: CityGate Atlanta * 3100 Medlock Bridge Road * Suite 250 * Peachtree Corners, GA 30071