Who We Are
Jacquie is the president and founder of Kairos Transformation Ministries and CityGate Atlanta. Ordained and commissioned into apostolic ministry, Jacquie has a passion to see a powerful awakening of Holy Spirit that revives a slumbering church and ushers a harvest of souls into the Kingdom, and facilitates a reformation of the church to be the "ekklesia" of God Christ proclaimed that then will bring transformation in every arena of society. With a passion to see all believers walking in their God-given purpose and destiny, Jacquie loves to help people discover their passions, giftings, abilities and callings and then to walk with them in seeing these developed and brought into convergence for Kingdom purposes.
With a calling to train and equip the saints for the work of the ministry Jacquie enjoys teaching, preaching and gathering people for seminars, conferences, and corporate prayer encounters. She is the author of two books, published by Pray! Books, a division of NavPress, The Jabez Prayer Guide, and Ready for Revival, and is currently working on other projects.
Through Kingdom Advancing Prayer Network, Jacquie is working with regional leaders to raise up, establish and mobilize saints across the territory to advance Christ's Kingdom through worship, intercession, spiritual warfare and engaging with those God has placed in the various arenas of society to serve, build relationships, intercede, and bring godly influence.

Jacquie enjoys traveling and has been blessed to take ministry trips to Japan, Norway, Ireland, Scotland, England, and Israel in addition to numerous locations across the United States. She and her husband, Mike, have been married for 36 years and have three young adult sons, two beautiful daughters-in-law, and a precious baby granddaughter.
---
KTM Apostolic Council:

Clay & Susan Nash, apostle, CityGate with Purpose, Southaven, Mississippi
Dr. Don Lynch, Freedom House & Ministry Matrix, Jacksonville, Florida
Regina Shank, apostle, Carthage, Missouri
---
CITYGATE ATLANTA Leadership Team: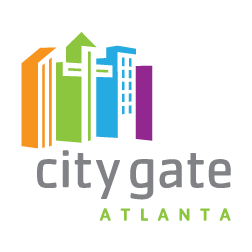 Jacquie Tyre Winston & Pat Harvey
Rick & Teresa Heath
Victor & Mindy Ruiz
Sondra Lemser
Richard & Kathy Vogan
---
Apostolic Affiliations:
Dutch Sheets, Network Ekklesia International (NEI)
Clay Nash, NEI
Robert Henderson, Global Reformers
Chuck Pierce, Global Spheres